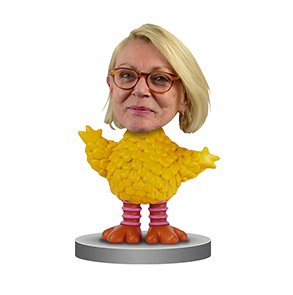 Jenni Wilkinson
Direct Marketer / Telemarketing
Your name:
Jenni Wilkinson
Nickname:
JBW, Smenni
Where you were born:
Sydney
Favourite Destination that you have travelled to:
Vanuatu
Favourite Food:
French
Blondest moment:
all the time
Best thing about working at CM:
the people
Who do you look up to, who inspires you:
people that face challengers in life, fighters
Life goals:
to be happy and healthy
Favourite movie:
The Bridesmaids
hobby/ past time when you are away from the office:
being Nan Nan
What do you never leave home without?
My stuff
If you were on a deserted island what 3 things would you take with you?
Cigs, food, drink
who are you in a group?
The Nurturer Quiet, kind, and conscientious.
Can be depended on to follow through.
Usually puts the needs of others above their own needs.
Stable and practical, they value security and traditions.
Well-developed sense of space and function. Rich inner world of observations about people.
Extremely perceptive of other's feelings. Interested in serving others.