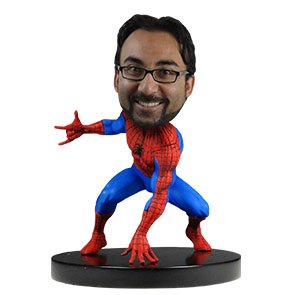 Lloyd Dennis
Designer
Qualification:
Production Manager and Senior Designer
Your name:
Lloyd Dennis
Qualifications (including where you studied):
Multimedia Designer
Favourite Destination that you have travelled to:
New York
Favourite Food:
Milo
Best thing about working at CM:
The athleticism of the office is at such a high that I don't have to try and still be at the top with the least member to worry about being the boss!
Who do you look up to, who inspires you:
Michael Jordan (#1 Athlete in all time IMO)
Life goals:
Return to USA for another (but longer) holiday
Favourite movie:
Spiderman
hobby/ past time when you are away from the office:
Basketball
What do you never leave home without?
Protein Shakes
If you were on a deserted island what 3 things would you take with you?
Wife, bub, satellite phone
who are you in a group?
The Guardian:  Practical, traditional, and organized. Likely to be athletic.
Not interested in theory or abstraction unless they see the practical application.
Have clear visions of the way things should be. Loyal and hard-working. Like to be in charge.
Exceptionally capable in organizing and running activities.
"Good citizens" who value security and peaceful living.