Website & Development
Let's face it: it's not 1993 anymore. The "wow" factor of offering a web site just doesn't exist anymore. Having a website is expected for any serious business. The only thing that will "wow" visitors these days is a strong message, useful content and clean functionality, not just an electronic version of your brochure.
Functionality can take many forms, depending on the scope of your industry or business. Whether you want an interactive site with customisation options for your products, a searchable database of instructional videos or even a regularly updated blog with information on your industry, we can create an interactive site that will leave your users confident in your capabilities.
In other words, they'll say, "Wow."
So how does your web site stack up to the competition?
Professional web site design for professional businesses
A web site design – much like logo and graphic design – is something you could probably do yourself. But in today's technological world, keep in mind that your website could very well serve as the first point of contact for a potential client.
When you put your web site design in our hands, you can trust that the first impression your site makes will live up to your branding message. Whether it's a static site or a complex database driven CMS (Content Managed) system, we will create the perfect calling card designed to best showcase your brand.
We'll work with you to design and build an online home for your brand to inhabit. While we're doing that, we'll make sure you're the best host your visitors could ever imagine. When it comes to the design of websites and applications, we put the end user at the heart of everything we do. At Concept Marketing uses insights, design, and growth strategies to drive business value. We're obsessed with the possibilities of tomorrow, where technology and design verge ever closer and meaningful experiences await those bold enough to pursue them.
WHERE DESIGN MEETS INNOVATION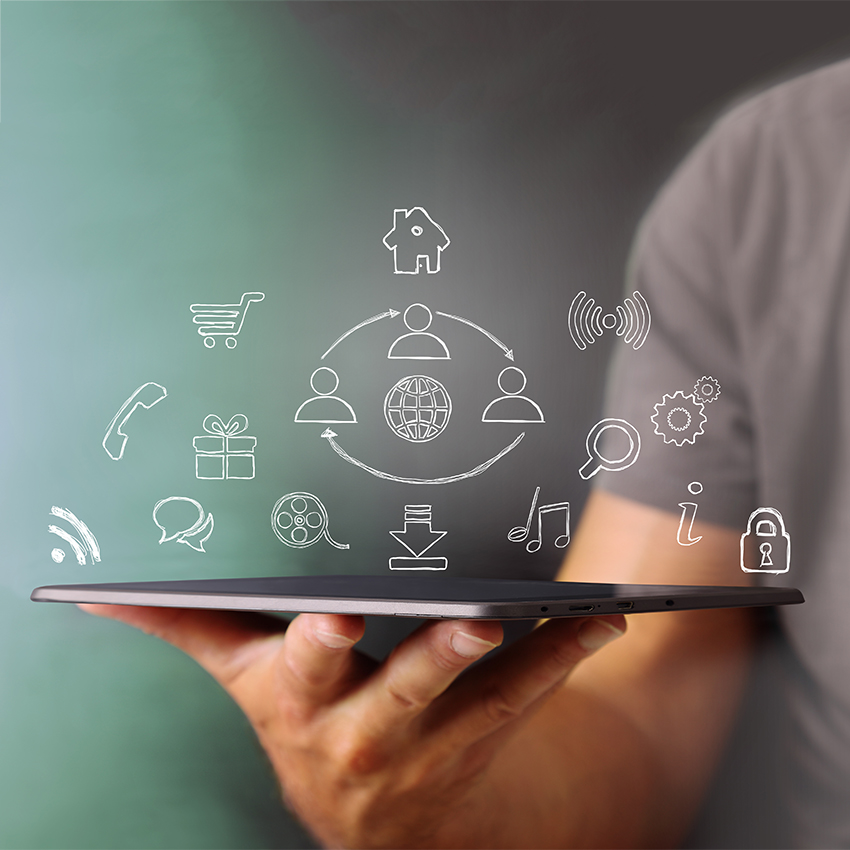 Our Website & Development Services
Case study
Client Project
Altitude Training WA
BRIEF: To create a brand capturing and promoting a niche market in Perth – a mobile altitude training unit, custom designed to promote fitness and improve rehabilitation from injury.
RESULT: Our marketing and advertising plan included construction of a website, a strong social media campaign to promote awareness while the mobile unit was under construction.
Our creative team worked closely with the clients and designers to create a fresh, interesting website that would make its presence felt in a small market.
CLIENT
Altitude Training
MEDIUM UTILISED
Website
Social Media
Digital Marketing
Tom's Italian Website
BRIEF: To create a website and re-brand their restaurant for a different target market.
RESULT: A fresh, re energised website and comprehensive social media campaign designed to create a buzz around this beautifully located eatery. Our team focused on promoting the location, along with the great food choices across digital and print mediums.
CLIENT
Toms Italian - North Beach
MEDIUM UTILISED
Website
Digital Marketing
Social Media
New Idea Furniture Campaigns
New Idea Furniture, a furniture retailer with 4 showrooms wanted to increase foot traffic into their store and increase their reach of customers beyond those that already knew about that or live in the immediate areas. Traditionally a catalogue based marketing approach over the course of the year, we worked with New Idea strategise ways to reach their goal and successfully implemented numerous sale campaigns with mass media exposure to a wider audience reach.
This overall marketing plan included the creation of a brand new website, a rebrand for a sister store to come underneath the New Idea banner, loyalty campaigns to increase client retention and repeat purchases, brand awareness exposure campaigns, editorial based marketing and much more.
CLIENT
New Idea Furniture
MEDIUM UTILISED
TV
Press
Radio
Billboards
Online Advertising
Web Promotion
In-store promotion - point of sale material
EDM
Social Media
Rosendorff
CLIENT
Rosendorff
MEDIUM UTILISED
TV
Ambassadors and PR
Print Media
Radio
Instore promotion
Catalogues and Inserts
Email Campaigns
Social Media Marketing
Website promotion
IC Frith WA Website
CLIENT
IC Frith & Associates
MEDIUM UTILISED
Website and Online
Aussie Natural Website
CLIENT
Aussie Natural Spring Water
MEDIUM UTILISED
Bladon Rebrand
BRIEF: Bladon came to us with two imperatives. They wanted a rebrand to reignite interest in their business, and from, more importantly, they want to create a real connection between their employees and the business. They felt the culture of the business was lacking and needed help identifying and implementing ways to increase employee happiness, connection and productivity.
RESULT: We spent time researching their business to gain insight into what is was they were hoping to achieve. We then rolled out a new website, featuring some exciting showpieces, and created a new culture for employees to enjoy.
CLIENT
Bladon WA
MEDIUM UTILISED
Print Media
Website and Online
Catalogues
Email Marketing
Red Dot
BRIEF: To help Red Dot establish itself as a philanthropic entity, one committed to support and collaborating with charities.
RESULT: We created a strategic alliance with the RSPCA and organised to donate a percentage of sales from Red Dot pet products to the RSPCA. By combining radio, print, email and social media campaigns Red Dot hit all their targets, achieving fantastic results.
CLIENT
Red Dot
MEDIUM UTILISED
Radio
Print
Digital Advertising
Social Media
Website integration
2015 Variety of Choice Home Lottery
CLIENT
Variety, the Children's Charity of WA
JWH Group
MEDIUM UTILISED
Press - Metro and Country
TV- Metro and Country
Radio- Metro and Country
AdWords
Digital Marketing
Social Media
Remarketing