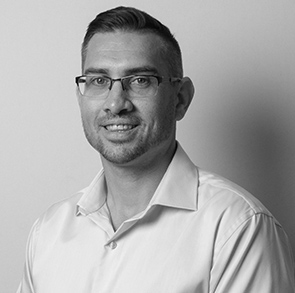 Brian Schultink
Chief Executive Officer
Our everyday superhero, Brian makes things happen! His foresight, judgment, and creativity have propelled Concept Marketing in our industry.
With childhood dreams of becoming an action movie star, he's certainly gives us all those qualities! He loves a challenge. He thinks on his feet, seizes opportunities as they arise, turns on a dime, and brings a whole lotta determination and explosive results! Whoo!
But Brian also has a soft center, with his motivation coming from a place of being helpful to the world every day – something as small as giving a sandwich to a homeless person, or paying for someone's coffee at the café – so when you see him, make sure you get a spot next to him in the queue!
When he's not working, he enjoys the beach, a great tapas menu, pottering around the house or workbench, or devouring a crime doco or some trash TV (Oops, did we say that out loud?! Sorry, not sorry Brian!)
What Brian offers Concept is exactly what he admires most – a wide range of experience both professional and personal and an accepting, friendly, kind way towards one another.