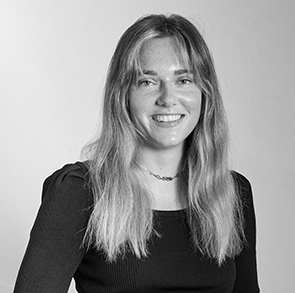 Jennifer Lohan
Digital Marketing Coordinator
Jennifer rocks out the Concept team with her straight-up, honest, full-tilt attitude. Super focused, adaptable with sights firmly set on the win for clients!
Jennifer is definitely an MVP on and off the field and when she's not working, you'll see her kicking goals for her footy team Hammersley Carine – Go the Hawks!! Her team ethos carries across into her work, always part of the team effort to pull it all together with efficient, quick solutions.
She may come from a strait-laced Marketing and Finance bachelor's degree, but she also knows how to let her hair down – probably when she's going off to Led Zepplin's 'Going to California'!
But where does she get all her energy!? Well, one clue is in her favourite motto: "First I drink the coffee. Then I do the things". And those things get done so well when they're left to Jennifer!
She does love a good coffee, as well as an op-shopping bargain, checking out new wine bars and coastal walks.