Advertising & Media
Concept Marketing's media specialists are experts in not only traditional advertising mediums, but also digital, social media, and search engine marketing.
We find the most innovative ways to deliver our ideas to audiences. From film, video, print, radio, integrated campaigns, a social media platform, to Facebook posts, we fuse the message with the moment, to achieve the desired result.
We can do this because we have a deep understanding of our consumer's behaviour, both in the real world and online. We know what motivates them to listen, engage and buy. And we know where and when to connect them with the most relevant messages – from a more traditional media approach to one that incorporates the latest media targeting technology.
We are also big believers in integration. Our media and creative teams work together to provide a holistic, fully integrated solution.
While much of media buying is related to math and data read rates, the art of the buy lies in growing personal relationships with reps and partners. Our team excels at both. We highly value the relationships we have with our partners and work hard to fine-tune each media plan to optimise every dollar spent
When you work with Concept Marketing expect the following:
Advertising strategy and campaign planning
Art direction and concept development
TV and radio production
Production management
TV media strategy, planning, buying & monitoring
Talk to us today about how we can produce a smart and effective integrated advertising campaign for you.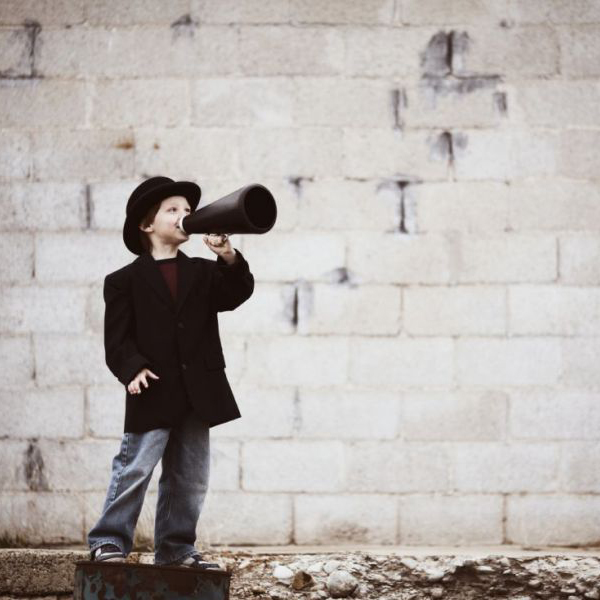 Our Advertising & Media Services
Case study
Client Project
2016 Variety of Choice Home Lottery
Now in its third year, the Variety of Choice Million Dollar Home Lottery is an initiative created to raise much needed funds and awareness for Variety – the Children's Charity in Western Australia.
This integrated campaign was a multi faceted approach aimed at obtaining mass exposure across the state of Western Australia. From coordinating the talent and Ambassadors for the Lottery, to partnership sourcing for prizing, Strategy planning for creative messages to cut through in a somewhat cluttered market and everything in between Concept Marketing's involvement in the lottery for the last two years has helped deliver significant funds for this fantastic charity.
To view the lottery website head to www.varietylottery.com.au
CLIENT
Variety - the Children's Charity & JWH Group
MEDIUM UTILISED
TV - Metro and Regional
Print - Metro and Regional
Radio - Metro and Regional
Public Relations
AdWords and Remarketing
Social Media Marketing
Online Advertising
Email Marketing
SMS Marketing
Direct Marketing
Website

Residential Attitudes Campaign
Residential Attitudes, a leading Home Builder in Western Australia had the challenge of cutting through in an already saturated market, to communicate their core difference and approach to building and experience building a new home.
The Brief – Create a commercial that resonates with the target audience and cuts through. A typical Residential Attitudes buyer is someone who wants a home where all rooms are purposeful. These people seek a space that compliments their lifestyle.
The End result – A commercial that mixes lifestyle with home.
CLIENT
Residential Attitudes - Premier Home Builder in Western Australia
MEDIUM UTILISED
TV
Website Integration
Facebook Advertising
Email Campaign
Social Integration
New Idea Furniture Campaigns
New Idea Furniture, a furniture retailer with 4 showrooms wanted to increase foot traffic into their store and increase their reach of customers beyond those that already knew about that or live in the immediate areas. Traditionally a catalogue based marketing approach over the course of the year, we worked with New Idea strategise ways to reach their goal and successfully implemented numerous sale campaigns with mass media exposure to a wider audience reach.
This overall marketing plan included the creation of a brand new website, a rebrand for a sister store to come underneath the New Idea banner, loyalty campaigns to increase client retention and repeat purchases, brand awareness exposure campaigns, editorial based marketing and much more.
CLIENT
New Idea Furniture
MEDIUM UTILISED
TV
Press
Radio
Billboards
Online Advertising
Web Promotion
In-store promotion - point of sale material
EDM
Social Media
Brickstory Campaign
WA Country Builders is Regional WA's most awarded builder, with offices all across the state. To celebrate their 20th Birthday, the Geraldton division wanted to come up with a concept to give back to the local community that had been apart of their success for 20 years. With this the challenge was set; to create a campaign that gained community engagement based around giving back to the people that have supported them for the past 20 years.
The result – a integrated campaign which saw the Geraldton population vote online for what they felt the town needed most. A specialised website was created to manage the voting on the site over the 4 month period, with a multi media approach used to attract visitors from the community to vote.
As a direct result of this campaign WA Country Builders was given Platinum Everlast partnership status from the Geraldton Council, the first of it's kind.
To view the brickstory website head to www.brickstory.com.au
CLIENT
WA Country Builders - Geraldton
MEDIUM UTILISED
Press
Radio
TV
Online
Publication Relations
EDMs
Partnerships with local businesses and government
Social Website
Website
Rosendorff
CLIENT
Rosendorff
MEDIUM UTILISED
TV
Ambassadors and PR
Print Media
Radio
Instore promotion
Catalogues and Inserts
Email Campaigns
Social Media Marketing
Website promotion
Better Building Experience Commercial
CLIENT
WA Country Builders
MEDIUM UTILISED
TV
Video Promotion
Website
Social Media
Red Dot
BRIEF: To help Red Dot establish itself as a philanthropic entity, one committed to support and collaborating with charities.
RESULT: We created a strategic alliance with the RSPCA and organised to donate a percentage of sales from Red Dot pet products to the RSPCA. By combining radio, print, email and social media campaigns Red Dot hit all their targets, achieving fantastic results.
CLIENT
Red Dot
MEDIUM UTILISED
Radio
Print
Digital Advertising
Social Media
Website integration
2015 Variety of Choice Home Lottery
CLIENT
Variety, the Children's Charity of WA
JWH Group
MEDIUM UTILISED
Press - Metro and Country
TV- Metro and Country
Radio- Metro and Country
AdWords
Digital Marketing
Social Media
Remarketing
Contact us
"*" indicates required fields