Design & Print
Like it or not, people's opinion of your company is often made in the first few seconds, and during that time nothing has a greater impact than the appearance of your marketing materials. You may have the best products in the world, or offer customer service that is light years ahead of your competition, but unless you can present an image of a superior company, you may never have the opportunity to prove it.
Professional graphic design services
This is where you need the services of a professional graphic designer. In the same way that you hire an accountant to handle your financial matters or a lawyer to handle your legal matters, putting graphic design in the hands of a professional will return far greater profits than the money you try to save by handling it yourself.
Graphic design is a complicated and complex affair. Choosing colours, fonts and images can often seem simple but there are subtle nuances to the layout of a marketing piece that can have tremendous impact on effectiveness. True graphic design is about creating something that will elicit the required response, whether it be to convey a message or to persuade a potential buyer.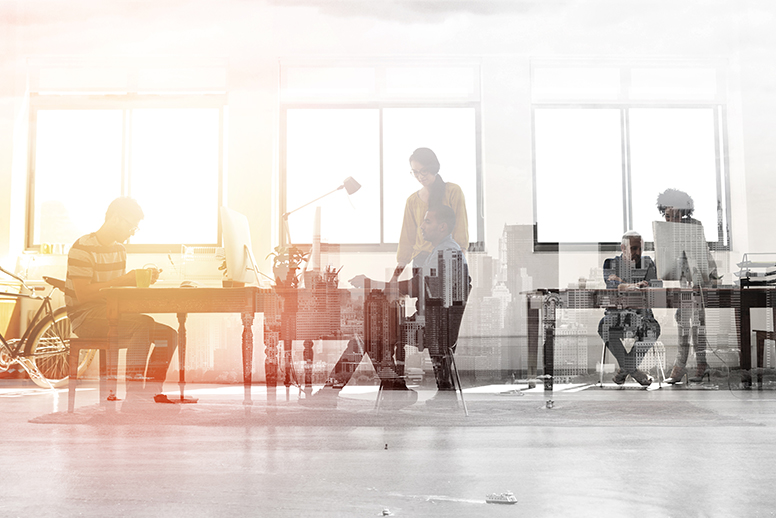 Our Design & Print Services
Case study
Client Project
Altitude Training WA
BRIEF: To create a brand capturing and promoting a niche market in Perth – a mobile altitude training unit, custom designed to promote fitness and improve rehabilitation from injury.
RESULT: Our marketing and advertising plan included construction of a website, a strong social media campaign to promote awareness while the mobile unit was under construction.
Our creative team worked closely with the clients and designers to create a fresh, interesting website that would make its presence felt in a small market.
CLIENT
Altitude Training
MEDIUM UTILISED
Website
Social Media
Digital Marketing
2016 Variety of Choice Home Lottery
Now in its third year, the Variety of Choice Million Dollar Home Lottery is an initiative created to raise much needed funds and awareness for Variety – the Children's Charity in Western Australia.
This integrated campaign was a multi faceted approach aimed at obtaining mass exposure across the state of Western Australia. From coordinating the talent and Ambassadors for the Lottery, to partnership sourcing for prizing, Strategy planning for creative messages to cut through in a somewhat cluttered market and everything in between Concept Marketing's involvement in the lottery for the last two years has helped deliver significant funds for this fantastic charity.
To view the lottery website head to www.varietylottery.com.au
CLIENT
Variety - the Children's Charity & JWH Group
MEDIUM UTILISED
TV - Metro and Regional
Print - Metro and Regional
Radio - Metro and Regional
Public Relations
AdWords and Remarketing
Social Media Marketing
Online Advertising
Email Marketing
SMS Marketing
Direct Marketing
Website

Residential Attitudes Campaign
Residential Attitudes, a leading Home Builder in Western Australia had the challenge of cutting through in an already saturated market, to communicate their core difference and approach to building and experience building a new home.
The Brief – Create a commercial that resonates with the target audience and cuts through. A typical Residential Attitudes buyer is someone who wants a home where all rooms are purposeful. These people seek a space that compliments their lifestyle.
The End result – A commercial that mixes lifestyle with home.
CLIENT
Residential Attitudes - Premier Home Builder in Western Australia
MEDIUM UTILISED
TV
Website Integration
Facebook Advertising
Email Campaign
Social Integration
Bladon Rebrand
BRIEF: Bladon came to us with two imperatives. They wanted a rebrand to reignite interest in their business, and from, more importantly, they want to create a real connection between their employees and the business. They felt the culture of the business was lacking and needed help identifying and implementing ways to increase employee happiness, connection and productivity.
RESULT: We spent time researching their business to gain insight into what is was they were hoping to achieve. We then rolled out a new website, featuring some exciting showpieces, and created a new culture for employees to enjoy.
CLIENT
Bladon WA
MEDIUM UTILISED
Print Media
Website and Online
Catalogues
Email Marketing
2015 Variety of Choice Home Lottery
CLIENT
Variety, the Children's Charity of WA
JWH Group
MEDIUM UTILISED
Press - Metro and Country
TV- Metro and Country
Radio- Metro and Country
AdWords
Digital Marketing
Social Media
Remarketing