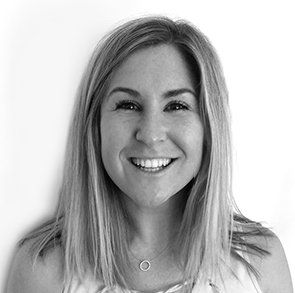 Nikkia Hewston
Marketing Director - Melbourne
Qualification:
Bachelor of Arts Double Major Public Relations & Journalism, Minor Marketing at Curtin University
Our wonderful Marketing Director, Nikkia Hewston, is rounding out a full decade as a member of the Concept Marketing team. She is essential the smooth running of our processes. What's Nikkia up to if she's not working hard at Concept Marketing?
You may find Nikkia exploring the natural world with her family, showing her ever-hungry little baby the wonders of nature. Or perhaps, at a glamourous wine bar, ordering a Prosecco (Only from the DOC region, thanks. I'm not an animal. But, I'll take a Pinot at a pinch). Beside her may be seated her 99-year-old Grandma, the person that she admires most, not only for her resilience, her unconditional love, and stamina but for the fact that she still holds her wine better than Nikkia.
However, with Nikkia's home-base currently found in Locked-down Melbourne, the opportunities to head to a funky bar to unwind, are few and far between, something that has become one of her biggest pet peeves. Even though Nikkia's number one special skill, is being able to talk her way out of any situation, she hasn't managed to chit-chat Melbourne's way out of lockdown, just yet. (Can we get a direct line to Dan Andrews, STAT!) Therefore, if Nikkia could pick anywhere else to be in the world, it would be at home in Perth, with her family for the summertime. With the Premier keeping the boarders to WA firmly closed, there is now another Mark from Perth, that Nikkia is constantly exasperated by.
Nikkia is best described by three Ls, Loud, Loyal, and Loving. She brings the three Ls to her friendships, and the workplace, and is always someone who you can turn to for a chat, or to discuss a problem. Despite the trials of life in Melbourne lockdown, Nikkia maintains that in life there are no regrets, only lessons.