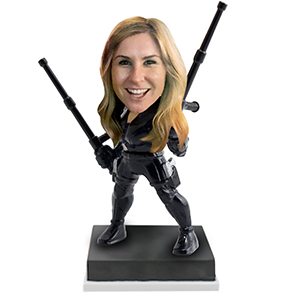 Nikkia Hewston
Marketing Director - Melbourne
Qualification:
Bachelor of Arts Double Major Public Relations & Journalism, Minor Marketing at Curtin University
Your name:
Nikkia Hewston
Qualifications (including where you studied):
Bachelor of Arts Double Major –  Public Relations,
Journalism and Minor Marketing at Curtin University
Favourite Destination that you have travelled to:
Portugal
Favourite Food:
Seafood
Blondest moment:
Running into a glass door (closed) and knocking myself out
Best thing about working at CM:
The variety of clients I get to work on each day and the staff culture
Who do you look up to, who inspires you:
My grandmother. Great outlook on life and unbelievable stamina with her drink!
who are you in a group?
The Inspirer: Enthusiastic, idealistic, and creative. Able to do almost anything that interests them. Great people skills. Need to live life in accordance with their inner values. Excited by new ideas, but bored with details. Open-minded and flexible, with a broad range of interests and abilities.