Digital Marketing
Digital Marketing is made up of many different platforms , and it is imperative they work hand in hand to achieve optimum results. A comprehensive overarching strategy  is critical for a successful online marketing campaign.
This is where we begin.
From Search Engine Optimisation (SEO) to Audience Extension networking, Audience Profiling, Social Media Marketing and Google Adwords, if you're after an integrated, successful digital strategy then you've come to the right place.
As an innovating digital marketing agency in Perth & Melbourne, our point-of-difference is:
Believe In Better. By starting with a workshop to clearly identify your business's goals and objective, we'll work with you to help outline a comprehensive strategy to boost your brand, generate leads and convert sales
Working towards reducing digital marketing costs as we improve your digital footprint, ensuring each element is working hard to deliver optimal results.
Delivering qualified leads to your business. But we don't just stop there! We help convert those leads into sales through our client nurture programs, double-qualifiers, sales & marketing tools and our very own in-house telemarketing team
We don't outsource. We have a qualified, experienced digital management team that's entirely in-house.
We work with Google direct, to maximise account performance.
Strategic and Technical Specialists who have years of industry experience.
A results-driven agency that's honest, approachable and transparent.
At Concept Marketing, we can deliver a comprehensive digital campaign that's perfectly aligned with your business goals and brand strategy. We offer comprehensive third-party auditing for SEO, Google Adwords, UX and Social Media.
Put us to the test, and Believe In Better!
Speak to us today about our FREE Digital Audit.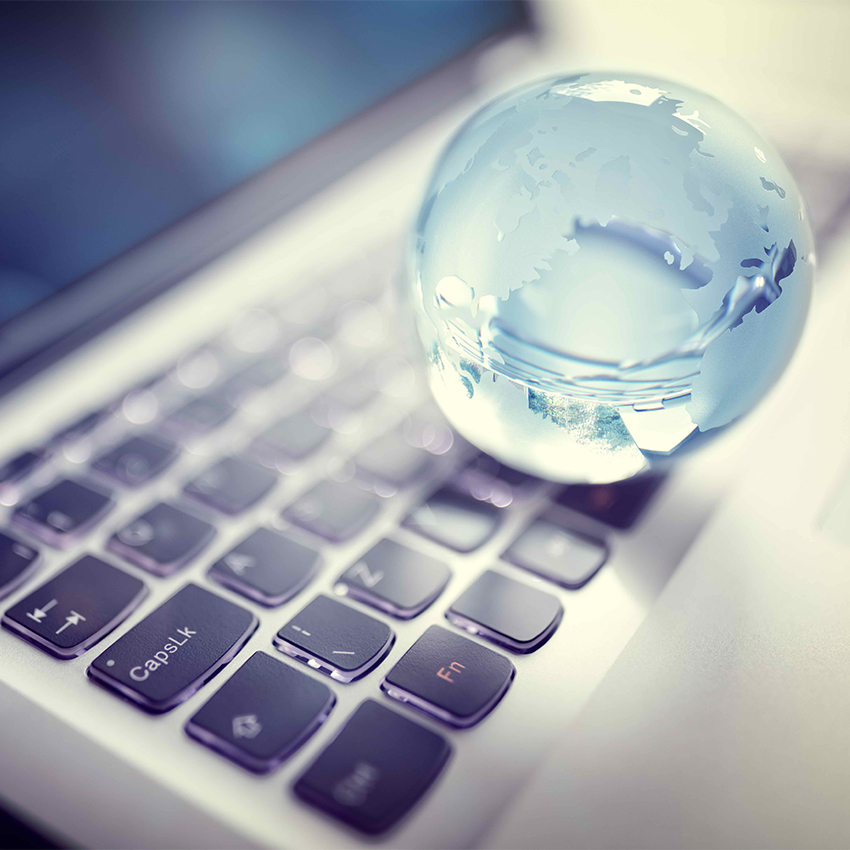 Our Digital Marketing Services
Case study
Client Project
Armada Accountants & Advisors
BRIEF: Create a brand to reflect the combined power of these two local Perth businesses as they merge together.
RESULT: Our creative team came up with a brand strategy and philosophy that reflected the power and strength of the new brand. With the tagline "Strength in Numbers" the clients were thrilled with the name we chose, Armada.
The marketing plan included the creation of a new website, event production and video creation to introduce the brand to employees, a brand awareness campaign, editorial based marketing and much more.
CLIENT
Judge Constable & Abbotts Solutions
MEDIUM UTILISED
Video
Website
Online Marketing
Email Marketing - Communicate the brand
Office Signage
Altitude Training WA
BRIEF: To create a brand capturing and promoting a niche market in Perth – a mobile altitude training unit, custom designed to promote fitness and improve rehabilitation from injury.
RESULT: Our marketing and advertising plan included construction of a website, a strong social media campaign to promote awareness while the mobile unit was under construction.
Our creative team worked closely with the clients and designers to create a fresh, interesting website that would make its presence felt in a small market.
CLIENT
Altitude Training
MEDIUM UTILISED
Website
Social Media
Digital Marketing
2016 Variety of Choice Home Lottery
Now in its third year, the Variety of Choice Million Dollar Home Lottery is an initiative created to raise much needed funds and awareness for Variety – the Children's Charity in Western Australia.
This integrated campaign was a multi faceted approach aimed at obtaining mass exposure across the state of Western Australia. From coordinating the talent and Ambassadors for the Lottery, to partnership sourcing for prizing, Strategy planning for creative messages to cut through in a somewhat cluttered market and everything in between Concept Marketing's involvement in the lottery for the last two years has helped deliver significant funds for this fantastic charity.
To view the lottery website head to www.varietylottery.com.au
CLIENT
Variety - the Children's Charity & JWH Group
MEDIUM UTILISED
TV - Metro and Regional
Print - Metro and Regional
Radio - Metro and Regional
Public Relations
AdWords and Remarketing
Social Media Marketing
Online Advertising
Email Marketing
SMS Marketing
Direct Marketing
Website

Tom's Italian Website
BRIEF: To create a website and re-brand their restaurant for a different target market.
RESULT: A fresh, re energised website and comprehensive social media campaign designed to create a buzz around this beautifully located eatery. Our team focused on promoting the location, along with the great food choices across digital and print mediums.
CLIENT
Toms Italian - North Beach
MEDIUM UTILISED
Website
Digital Marketing
Social Media
New Idea Furniture Campaigns
New Idea Furniture, a furniture retailer with 4 showrooms wanted to increase foot traffic into their store and increase their reach of customers beyond those that already knew about that or live in the immediate areas. Traditionally a catalogue based marketing approach over the course of the year, we worked with New Idea strategise ways to reach their goal and successfully implemented numerous sale campaigns with mass media exposure to a wider audience reach.
This overall marketing plan included the creation of a brand new website, a rebrand for a sister store to come underneath the New Idea banner, loyalty campaigns to increase client retention and repeat purchases, brand awareness exposure campaigns, editorial based marketing and much more.
CLIENT
New Idea Furniture
MEDIUM UTILISED
TV
Press
Radio
Billboards
Online Advertising
Web Promotion
In-store promotion - point of sale material
EDM
Social Media
Rosendorff
CLIENT
Rosendorff
MEDIUM UTILISED
TV
Ambassadors and PR
Print Media
Radio
Instore promotion
Catalogues and Inserts
Email Campaigns
Social Media Marketing
Website promotion
IC Frith WA Website
CLIENT
IC Frith & Associates
MEDIUM UTILISED
Website and Online
Aussie Natural Website
CLIENT
Aussie Natural Spring Water
MEDIUM UTILISED
Red Dot
BRIEF: To help Red Dot establish itself as a philanthropic entity, one committed to support and collaborating with charities.
RESULT: We created a strategic alliance with the RSPCA and organised to donate a percentage of sales from Red Dot pet products to the RSPCA. By combining radio, print, email and social media campaigns Red Dot hit all their targets, achieving fantastic results.
CLIENT
Red Dot
MEDIUM UTILISED
Radio
Print
Digital Advertising
Social Media
Website integration
2015 Variety of Choice Home Lottery
CLIENT
Variety, the Children's Charity of WA
JWH Group
MEDIUM UTILISED
Press - Metro and Country
TV- Metro and Country
Radio- Metro and Country
AdWords
Digital Marketing
Social Media
Remarketing
Contact us
"*" indicates required fields