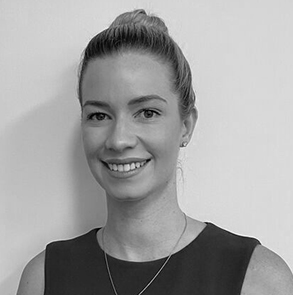 Carly Retallack
Carly is Concept Marketing's freshest marketing associate. Almost as fresh as Jennifer Anniston is looking at 51 – who Carly aspires to look like by that age. At happy hour, you'll find Carly sipping a whiskey sour. Hopefully, brought to her on the double, because one of her biggest pet peeves, is bad customer service.
With this in mind, Carly always brings excellent communication to her work with her clients. Unfortunately, the whiskey sours must be enjoyed here in Aus for now, but Carly's favourite thing to do is travel, and if she could be anywhere in the world, it would be sitting by a waterhole in Africa watching the animals go by.
Possibly, even guarding a rhinoceros, and warding off poachers – as one of the causes she cares about most in animal welfare and putting an end to poaching practices.  However, at the moment, she'll settle for a walk around the river with her dog and a coffee, and possibly an afternoon of retail therapy.
Carly describes her secret talent as spending a lot of money without consideration. However, she does give a lot of consideration to her friends and clients, with her personal motto as "Be Kind." We are excited to such have an outgoing, caring person on our team!